Calgary Vying to Host the 2027 North American Indigenous Games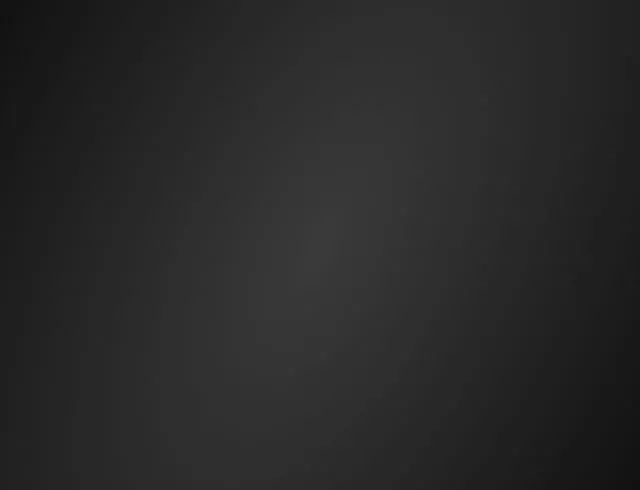 Calgary Vying to Host the 2027 North American Indigenous Games

Media release
Dec. 1, 2022 (Calgary, AB) – Calgary has won the right to be Alberta's nominee city, vying to win the 2027 North American Indigenous Games (NAIG). Calgary was chosen by Indigenous Sport Council Alberta (ISCA) after a bid process which heard pitches from cities in the province interested in hosting the Games.
The Games take place every four years and are the largest multi-sport and culture event for Indigenous youth on Turtle Island. The event brings together more than 5,000 participants from more than 756 Nations.
"Indigenous Sport Council Alberta is excited to support the City of Calgary, Tsuut'ina Nation and all those who will come together to put forward a bid for the 2027 North American Indigenous Games," says Shannon Dunfield, Chair of ISCA and President of the NAIG Council. "Alberta hosted the first NAIG in 1990 and ISCA has every confidence that Calgary, its surrounding Nations, communities and organizations will put forward a bid that will bring the games back to Alberta after 37 years so we can share our vibrant Indigenous cultures and the beauty of our province with all of Turtle Island!"
ISCA cited strong support from the City of Calgary and from surrounding Nations as a key factor in awarding this opportunity to Calgary.
"We are pleased to hear that Calgary has been selected as the Alberta nominee for NAIG," says Tsuut'ina Nation Chief Roy Whitney. "Working as partners, we are confident that Calgary will put forward a bid to host the Games that will reflect the vision to improve the quality of life for Indigenous peoples through sport and cultural activities."
While Tourism Calgary is leading the bid process, winning the 2027 NAIG will be a collaborative effort.
"The City of Calgary, our partners and neighbours in the Treaty 7 nations and the Metis Nation of Alberta, Region 3, as well as urban Indigenous peoples are encouraged to see this bid advance," says Jyoti Gondek, Mayor of Calgary. "The Calgary area where the Bow and Elbow Rivers meet is a place of convergence where the sharing of ideas and opportunities naturally come together. We can't think of a better place to host the North American Indigenous Games than right here. We look forward to welcoming everyone to Calgary in 2027!"
Tourism Calgary is now putting together a local Host Committee to work on the next phase of the bid process which will include a site visit and final presentation pitch in early 2023.
"A big thank you to the Tsuut'ina Nation, Mayor Gondek, ISCA and everyone who has supported us in getting Calgary to this spot," says Cindy Ady, CEO at Tourism Calgary. "We're up against two other western Canadian cities to win the North American Indigenous Games and we will do everything we can to bring this event home."
Supporting Information:
The final decision to award the 2027 North American Indigenous Games will be made by the NAIG Council Board of Directors at the closing ceremonies of the NAIG 2023 games hosted in Halifax, Nova Scotia July 2023.
Each North American Indigenous Games features eight days of competition, between 14 and 16 sports, multiple cultural demonstrations and performances, along with 3,000 volunteers.
The North American Indigenous Games can be expected to generate approximately $15 to 20 million in economic spending in the host province or territory.
Turtle Island refers to the lands now known as the continent of North America. The name comes from various Indigenous oral histories that tell stories of a turtle that holds the world on its back.
 
About Tourism Calgary
Tourism Calgary is the official destination marketing and development organization for Calgary's tourism industry. For more than 60 years, the organization's primary purpose has been to promote Calgary and area as the destination of choice for leisure travellers. With a vision of making Calgary the ultimate host city, Tourism Calgary markets the city locally, nationally and internationally and advocates for its ongoing development as a destination. The organization hosts and attracts visitors and events and activates the city by fostering the growth of shareable, memorable experiences. Pre-pandemic, Calgary's tourism industry contributed approximately $2.5 billion in visitor spending by over 7 million visitors annually. For more information about Tourism Calgary, please visit www.visitcalgary.com or follow @tourismcalgary on social channels.
About Indigenous Sport Council Alberta
The Indigenous Sport Council (Alberta), ISC(A), is a registered non-profit provincial multi-sport organization that supports all First Nation, Metis and Inuit Youth in the Province of Alberta. The ISC(A) Board of Directors is comprised of Indigenous members representing the North, Central and South Regions of Alberta. Based on the strong foundation of our people, culture and tradition ISC(A) creates unity through recreation and sport. The Council promotes recreation and sport programs and leadership training opportunities at all levels.
Media Contact:
Tracy Larsson
Manager, Communications
Tourism Calgary
403 470-1086
tracyl@tourismcalgary.com