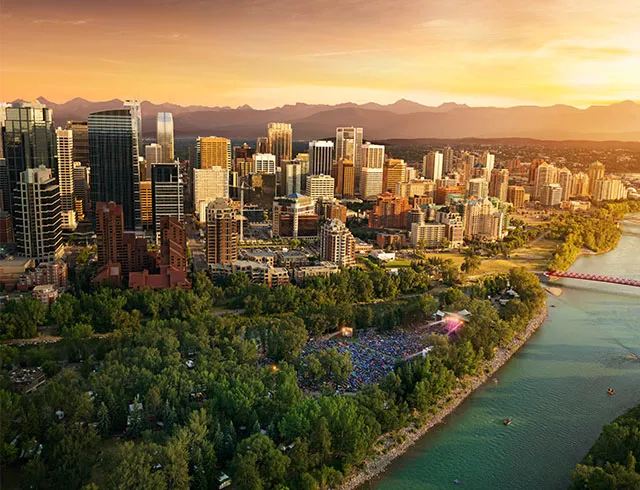 Why Calgary?
Ultimate Host City
Calgary is home to world-class venues, iconic sports franchises, and an undeniable community spirit. You can feel this as soon as you arrive at the airport and are greeted by one of the 440 YYC White Hat Volunteers. 
There's an energy here that exhilarates, invigorates and motivates. Calgary is a thriving business centre with the most head offices per capita in Canada, but it is also surrounded by four UNESCO World Heritage Sites including one of the world's great resort destinations in Banff National Park. There is always something to do, some new restaurant to try, festival to lose yourself in, or attraction to experience. 
Calgary was recognized by SportBusiness International in 2014, 2016, and 2018 as an Ultimate Sport City. With more than 300 thriving local sport organizations, and a reputation as a mecca for high performance Olympic winter sport training, Calgary has cemented its place among the leading sport cities in the world.

A Partnership Worth Making
Tourism Calgary's Sport, Culture & Major Events team helps support more than 60 sport and major events annually, with a focus on achieving your event objectives. As local experts, the team can provide insight into grant opportunities, volunteer networks, and venues and hotels while offering support in marketing and servicing activities to ensure you host a memorable event in Calgary. 
Find out more about the Bid and Event Support that we can provide.