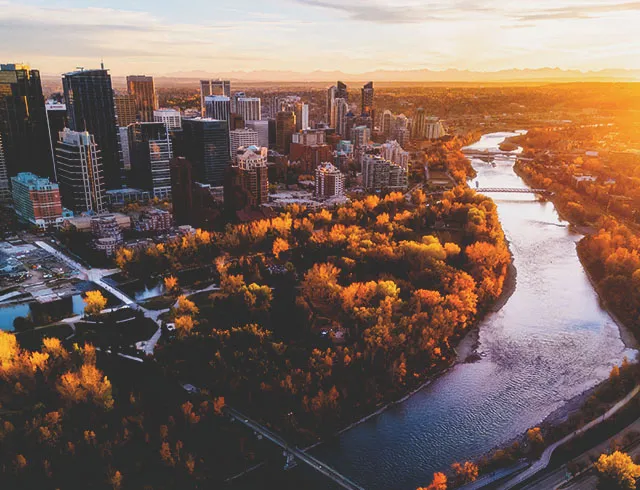 Stories from Calgary
Find out more about the remarkable experiences Calgary has to offer
Your Delegates Guide to Exploring Calgary
To help you and your delegates make the most of your time in Calgary, here are some of our favourite haunts, from morning coffee, to wellness breaks, to dining and entertainment.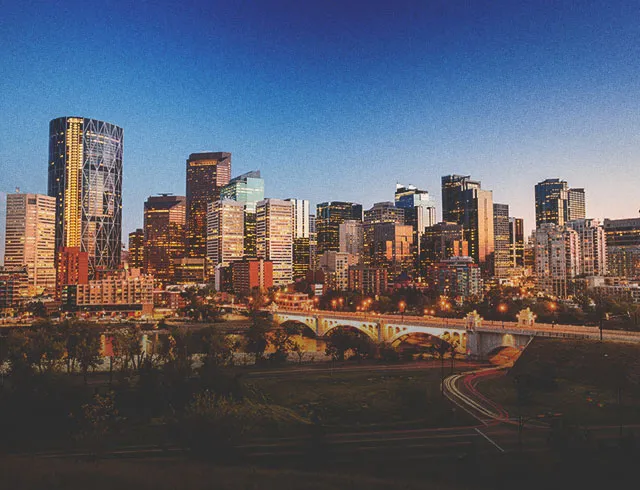 Affordable Meetings in Calgary
There are a number of ways your dollar can go further in Calgary; here's a few.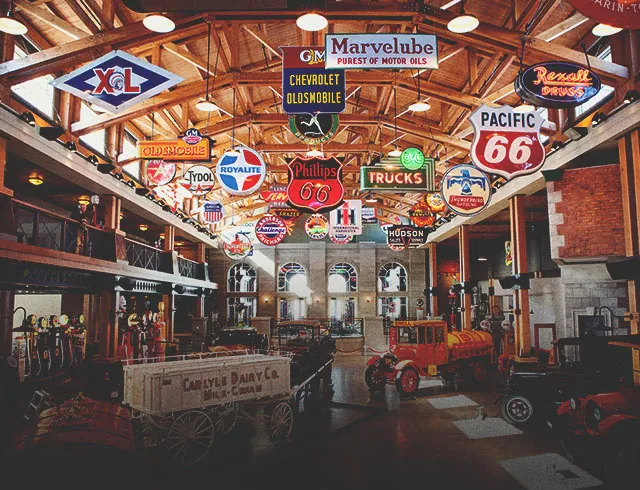 Five Unique Offsites in Calgary
Whether you're looking for creative offsite teambuilding activities, need more breakout rooms or additional space for pre- or post-functions, Calgary has a wide variety of unique offerings.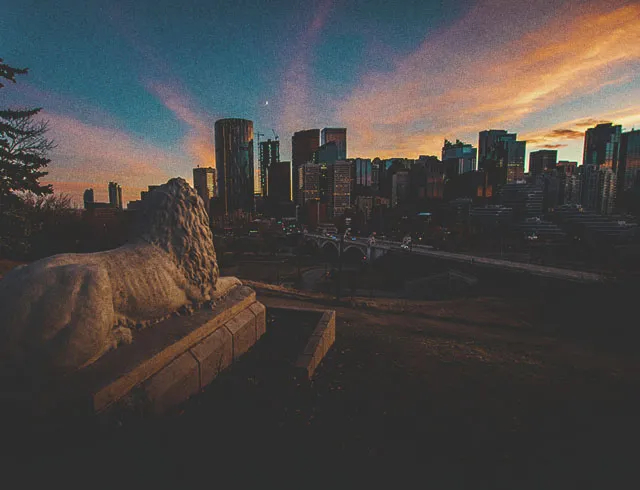 Top 5 Reasons to Have your Meeting in Calgary
Calgary has two first-class convention centers, incredible natural surroundings, is affordable, an industry hub, and the ultimate host city.
Why Choose Calgary? Meeting Planners List Their Top Reasons
We asked event planners who have hosted here for their top reasons for choosing Calgary and why they feel you should too.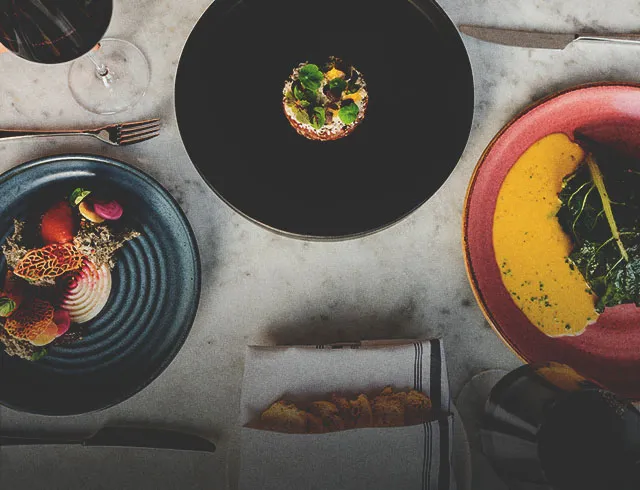 The Ultimate Calgary Pre/Post Itinerary: Western Luxury Edition
Explore the best western luxury Calgary and the Rocky Mountains have to offer.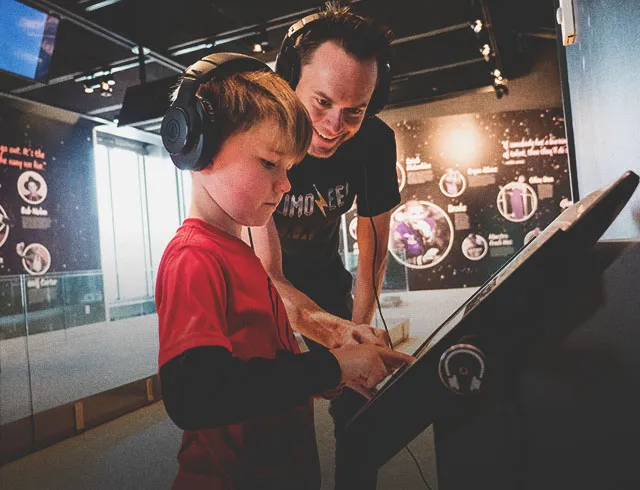 The Ultimate Calgary Pre/Post Itinerary: Family Edition
Family holidays are back on the schedule; plan one before or after your business event in Calgary.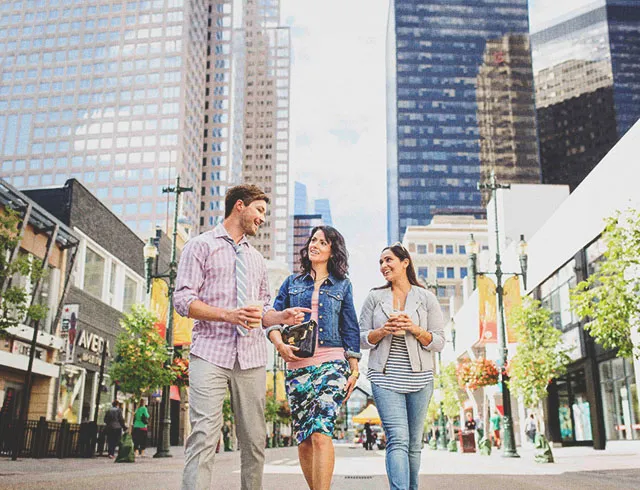 Meeting Moments on Historic Stephen Avenue: Summer Edition
Stephen Avenue is a pedestrian-friendly walkway in the heart of the downtown core and a year-round gathering place for visitors and locals alike.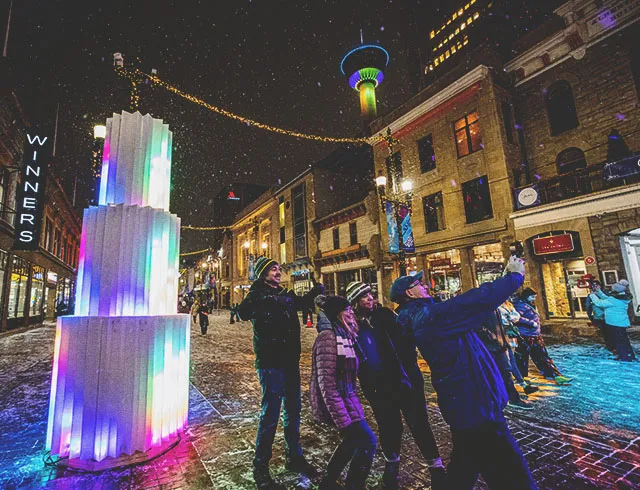 Meeting Moments on Historic Stephen Avenue: Winter Edition
Considered the city's cultural hub, Stephen Avenue hosts nine major interconnected shopping centres, upmarket boutiques, galleries, a host of dining options, and a performing arts centre.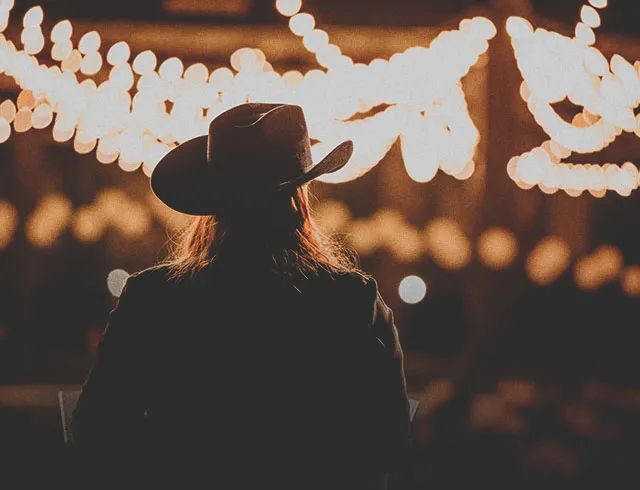 How a White Hat Means Ultimate Hospitality
What do Will and Kate, Oprah, and the Dalai Lama all have in common? They have all been white hatted.
Calgary wants to connect with you!
A team that helps bring your vision to life – get in touch with Team Calgary.