Calgary: Curling's Capital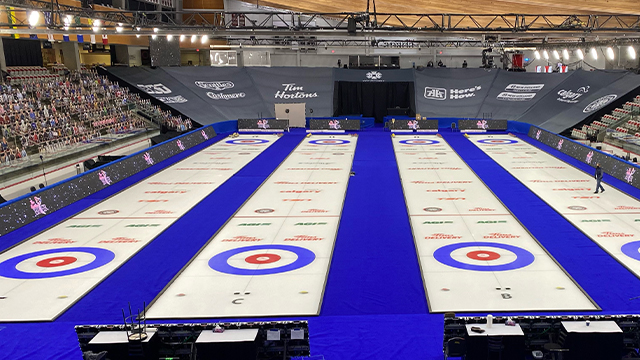 Calgary: Curling's Capital
Calgary to host 2021 Curling Canada Bubble
Calgary is excited to be the
host city for the Curling Canada Season of Champions events
scheduled to take place in 2021 in a no-fans, safe environment. The province of Alberta has already established an impressive resume of hub city experience, having recently hosted the 2020 NHL bubble and soon welcoming the 2021 World Junior Hockey Championships.
Tourism Calgary is thrilled to partner with Curling Canada to bring six events to the city in a single safe environment. The detailed plans have involved working closely with provincial and federal health authorities to develop protocols that will deliver safe events for competitors, coaches and the community. Finalized event dates will be announced in the coming weeks.
Calgary's long history of hosting excellence, combined with deep-rooted partnerships and a continued focus on health and safety, uniquely position Calgary as the Ultimate Host City for event bubbles. Contact the Tourism Calgary Sport, Culture & Major Events team to learn more about how we can support your event in Calgary during the pandemic.
Bid & Event Support
How can we help you?