Elevating Extraordinary Experiences
Tourism Calgary has worked with over 500 event providers since 2005. We have helped deliver success for a wide variety of events, from amateur sport tournaments, to high-profile awards shows, to professional competitions. Below are some examples of events that we have worked with to achieve mutual success.
Eight Event Case Studies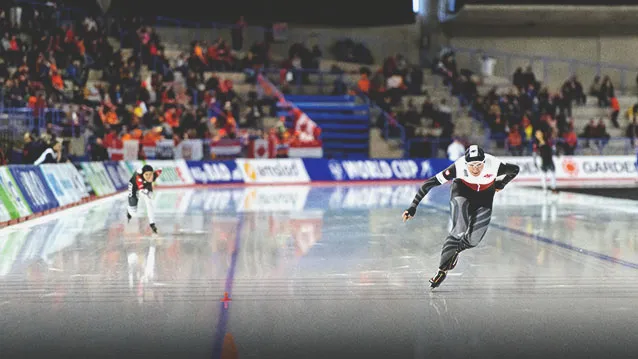 Winter World Cups and Championships
The 1988 Olympic Winter Games in Calgary has enabled the city to become a hotspot for elite athletic training and competing. This reputation has helped Calgary become a consistent location on the winter world cup and championships circuit.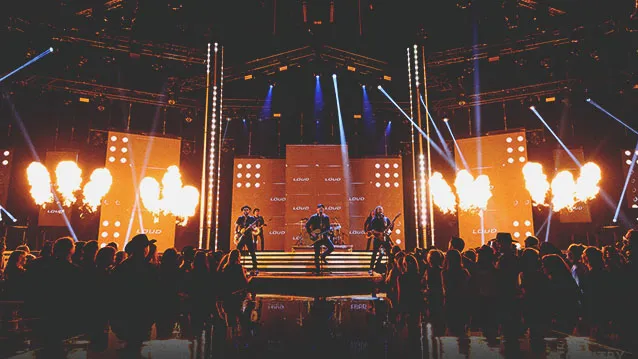 CCMA Country Music Week & Awards Show
Following the CCMA's 2022 Country Music Week event, Calgary has become the show's most frequent host city at ten times. Calgary's reputation as a music hotspot has been reinforced by the forming of the Music Mile, a rich history of country music, and Studio Bell, home of the National Music Centre.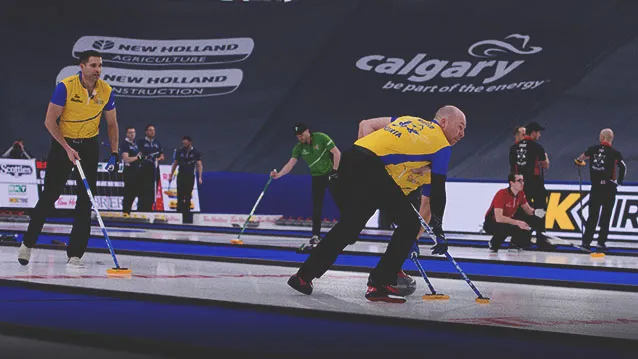 Curling's Capital
Calgary was thrilled to be the host city for the 2021 Curling Canada Season of Champions, Rogers Grand Slam of Curling, and WCF World Men's and Women's Curling Championships. These seven events took place in a no-fans, bubble environment at the WinSport Event Centre.
Shaw Charity Classic
Roughly 75 players from around the world compete in the Shaw Charity Classic and are joined by approximately 40,000 spectators, waiting on every swing. Not only does the event provide world-class competition, it has also set a record for charitable giving on the PGA TOUR Champions for six straight years.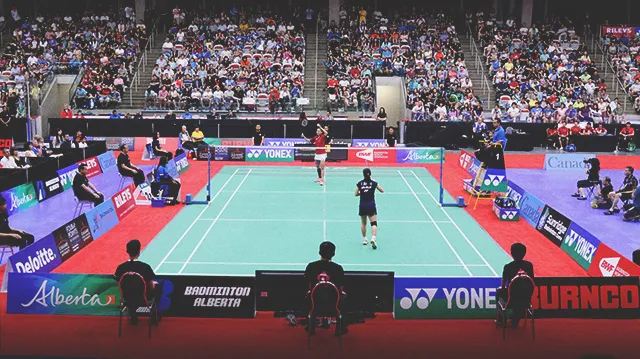 Yonex Canada Open
Since 2015 the Yonex Canada Open has taken place in Calgary, bringing with it some of the top badminton players in the world. With a USD $75,000 prize purse, it is the top badminton event in Canada.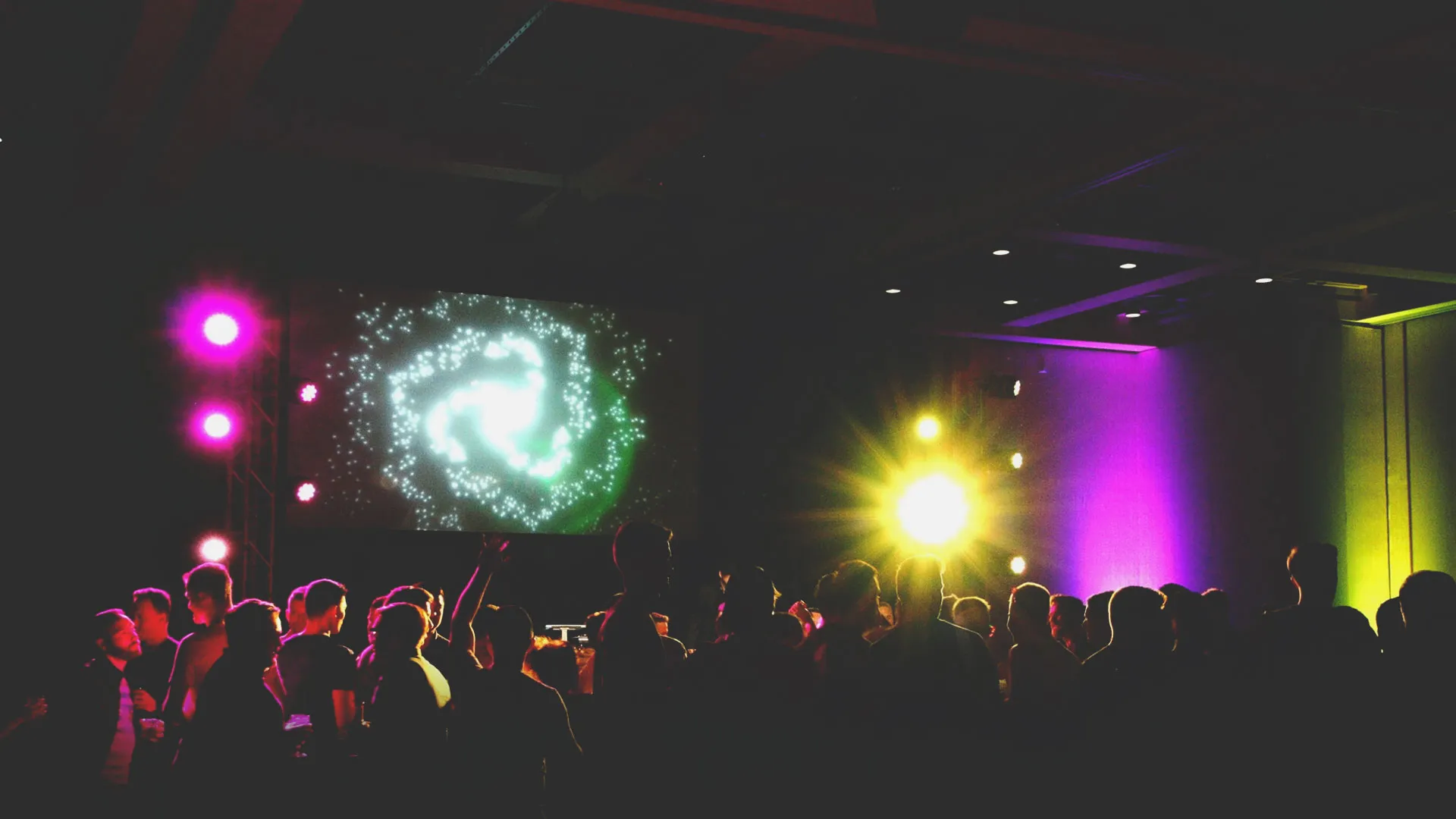 Apollo Western Cup
Since inception in 1981, the Apollo Friends in Sports group has grown the Western Cup into a robust annual multi-sport festival with over 1,500 attendees from across North America. While the event primarily caters to the LGBTQ+ community it welcomes members of all communities making it a celebration of inclusivity.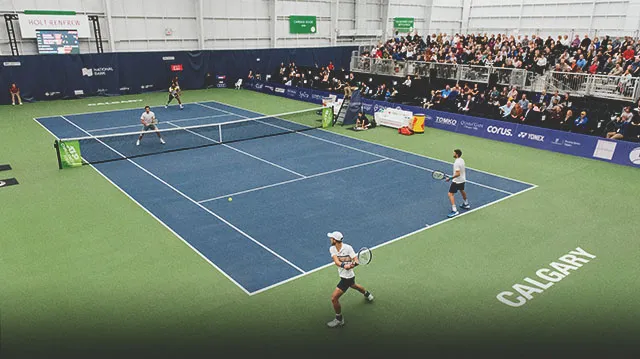 ATP National Bank Challenger
The Calgary National Bank Challenger has become one of the most prestigious indoor tennis tournaments in the world. Each year, the event takes place at the OSTEN & VICTOR Tennis Centre where world-class professionals compete.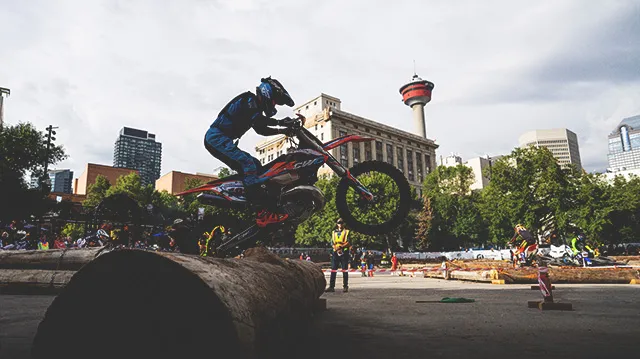 Red Bull Outliers
Red Bull Outliers is a mass multi-discipline Hard Enduro competition where more than 250 professional and amateur motocross athletes compete. The event has taken place in iconic locations within Calgary including Olympic Plaza in the heart of downtown in 2022.