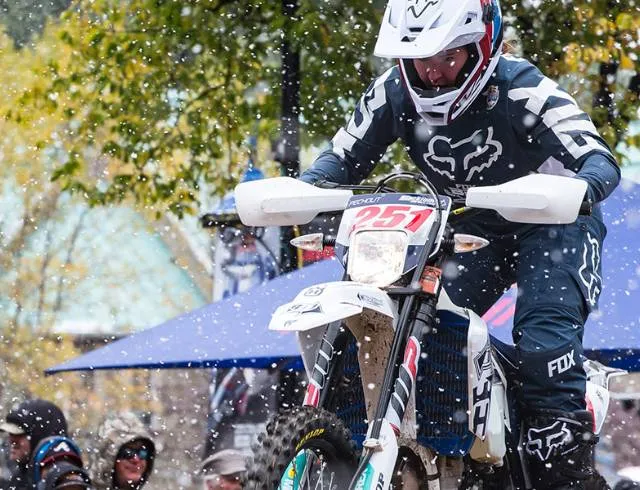 About CSME
Ultimate Hosts. Ultimate Host City.
The Sport, Culture & Major Events team at Tourism Calgary has a mandate to attract major sport, recreation and cultural events to the city to achieve both economic and social benefits through sport, culture and tourism.
Events enrich Calgary, adding vibrancy to the city and contributing to the quality of life for Calgarians through legacies and participation. 
The Sport, Culture & Major Events team reports to the Calgary Sport & Major Events (CSME) Committee which provides strategic direction and advice. The committee is comprised of fourteen members, recruited and vetted by Tourism Calgary and appointed by Calgary City Council. Members serve two-year terms, up to a total of three terms, and are recognized leaders in our community, bringing a diverse range of expertise and skill to the committee.
The strategy is to position Calgary as the Ultimate Host City, with a year-round calendar of signature events engaging our community and showcasing our active lifestyle and natural beauty. To achieve this, the CSME Committee offers direction and advice to Tourism Calgary through a detailed, research-based and stakeholder endorsed event strategy. This strategy encompasses several key areas of focus:
Strengthening our reputation as Canada's winter sports capital by championing events during the winter months;
Supporting Calgary's economic goals;
Attracting an increased number of large-impact, signature events; and,
Advocating for the development and use of event-hosting infrastructure.
CSME Committee Members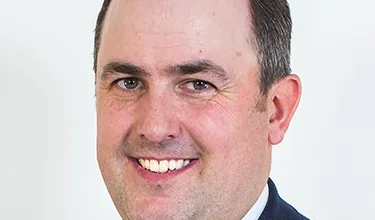 Brad Robertson, CPA, CA
Committee Chair, 3 Year Term - Expiring October 2023
Brad is a partner at the Calgary audit practice of KPMG. He serves on the Board of Governors as treasurer and audit committee chair at Canada's Sports Hall of Fame. He is involved in youth sports in Calgary including various volunteer and coaching roles in minor hockey and baseball.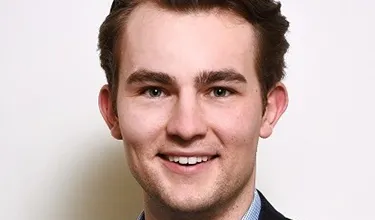 Duncan Melville
Second 2 Year Term – Expiring October 2023
Duncan recently joined Grafton Asset Management as Vice President, Strategy and Investments.  This follows 4+ years with Boston Consulting Group where, in addition to a participation in a variety of significant consulting projects, he led the pro bono research project fundamental to the development of the strategic plan for the Calgary Sports and Major Events Committee. This included an extensive global review of major cities worldwide and the execution of their strategies. Duncan received his Law degree from the University of Toronto in 2016 following degrees in Mathematics and International Relations from the University of St Andrews, Scotland. Duncan is board member and chair of the finance committee of Distress Centre Calgary.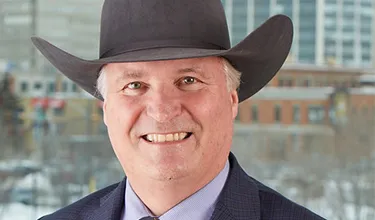 Bill Gray, QC
3 Year Term – Expiring October 2023
Bill is a corporate-commercial lawyer and a member of the Executive Committee at Miles Davison LLP. He is a past president and board chair of the Calgary Stampede (2015 and 2016) and currently serves on the board of the Calgary Stampede Foundation as the chair of its Governance and Strategy Committee. Bill has previously served on the boards of the Saddledome Foundation, Quest Theatre, and Vantage Foods.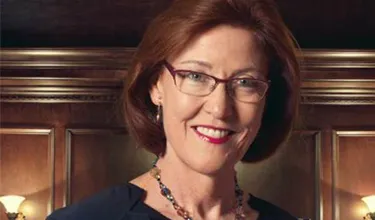 Mary Rozsa de Coquet, C.M.
Third 2 Year Term – Expiring October 2024
Mary Rozsa de Coquet is Chair of the Rozsa Foundation, a philanthropic family foundation known for innovative arts management programs and contribution to public arts policies. Mary is a member of the board of the Alberta Foundation of the Arts. In 2015, Mary was named to the Order of Canada. Mary received the 2017 Women Who Make a Difference honour at the International Women's Federation Houston conference.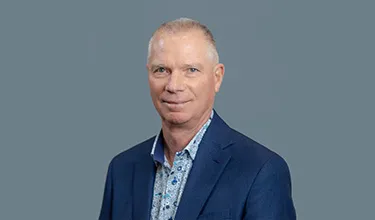 Richard Main
First 2 Year Term - Expiring October 2023
Richard is the General Manager of Delta Hotels by Marriott Calgary Downtown. As hotel General Manager, former Chair of the Calgary Hotel Association, and having spent 6 years on Calgary's Tourism Board, Richard is intimately familiar with the opportunities relating to bringing events to Calgary. Richard currently sits on SAIT's Hospitality Advisory Board, and has sat in on a number of committees in the past including the Vancouver Hotel Association & Destination Vancouver, Edmonton Association of Conventions Hotels & Explore Edmonton Tourism, and the Toronto Hotel Association & Destination Toronto.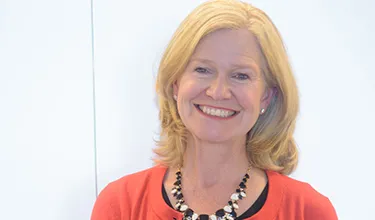 Vicki Reid
Third 2 Year Term – Expiring October 2024
Vicki is the former Director of Community Affairs at Cenovus Energy. She has over 20 years of experience in the energy industry, most recently in the areas of community investment, learning and development, and human resources. She is President of the Children's Cottage Society and board chair of Calgary Reads. Vicki has served on the board of a wide variety of community organizations.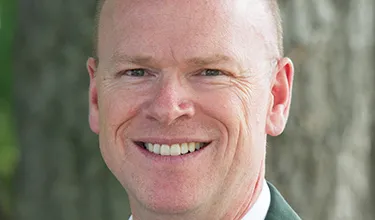 Ian Allison
Third 2 Year Term – Expiring October 2024
Ian is Senior Vice‐President of Spruce Meadows. He is a member of the CBC Sports broadcast team for coverage of Spruce Meadows events and an expert in equestrian sports. Ian is also president of the Alliance of Jumping Organizers, part of the International Equestrian Organizers' Alliance.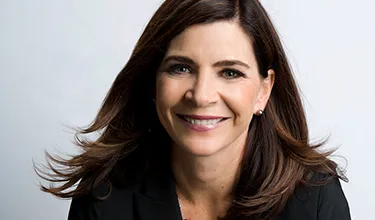 Karen MacNeill
Third 2 Year Term – Expiring October 2024
Dr. Karen MacNeill is a performance and registered psychologist helping athletes, leaders and organizations consistently bring their best in high pressure situations. She is also a founding partner and Chief Product Officer at Headversity, a digital program that measures, tracks and trains resilience in the workplace. Karen has the unique experience of having both competed and consulted on the world stage. She has worked with athletes competing at the last 4 Olympic Winter Games, and competed herself at the international level for over a decade. She is the lead Mental Performance Consultant with the Canadian Olympic Committee.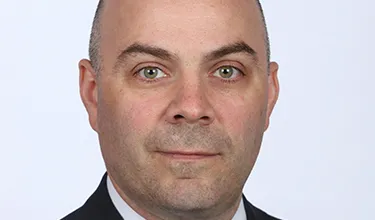 Mike Franco
Second 2 Year Term – Expiring October 2024
Mike Franco is the Vice President of Sales, Customer Service, Ticketing & Suites at the Calgary Sports & Entertainment Corporation and was the Senior Director of Business Operations for the Calgary Stampeders from 2016-2020. Mike was the Chairman of the 2019 Grey Cup Festival and is currently active on the following sports boards: Calgary Flames Foundation, Calgary Stampeders Foundation, Calgary Italian Open Society & Calgary Colts Junior Football Club. Mike has a Bachelor of Physical Education.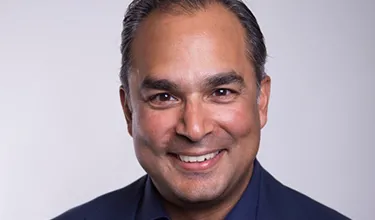 Chethan Lakshman
Second 2 Year Term – Expiring October 2024
Chethan is currently the Vice-President of External Affairs at Shaw Communications, responsible for all aspects of external communications, community investment and corporate sponsorship. He previously worked 15 years in the financial world and 5 years in journalism. Chethan was the public relations lead for RBC's sponsorship of the Vancouver 2010 Olympics, the Vancouver 2010 Olympic torch Relay and RBC Canadian Open. More recently, Chethan lead Shaw's sponsorships for the past 7 years including 6 Grey Cup games & festivals, the Shaw Charity Classic & 3 Canada Games. Chethan has various board experience in the art, journalism and not for profit sectors. Chethan has an Honours Degree in Journalism and Political Science.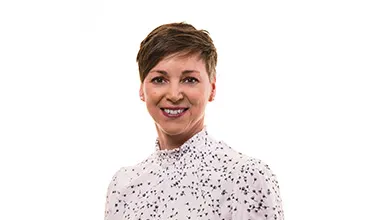 Alexandra Hatcher
First 2 Year Term - Expiring October 2023
Alexandra is currently a Consultant and Project manager with her own company, Alexandra Hatchers Consulting Inc., where she assists organizations in governance, planning, strategy development,  and operational sustainability, as well as project management and facilitation services. Alexandra has many years of experience in Alberta's Art & Culture industry including holding the position of Executive Director/CEO of Alberta Museums Association, the Director of Site Operation with Alberta Culture & Tourism, and a sessional instructor at University of Calgary in Museum and Heritage Studies. 
Ex Officio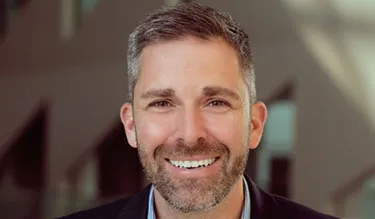 Jeff Chase
Jeff Chase is currently the Director of Partnerships at the City of Calgary. Jeff brings 15 years of experience leading strategy, planning, economic development, and sustainability related portfolios and programs in both the private and public sectors. Jeff holds an MA in Planning (UBC) and a PhD in Human Geography and Politics (Newcastle, UK)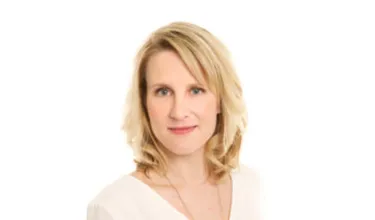 Amie Blanchette
Amie Blanchette currently serves as Chief of Staff to Mayor Jyoti Gondek. Amie's career has spanned several sectors, including private and public. Amie was a regional manager with Pier 1 Imports, overseeing 15 big box stores throughout Alberta, Manitoba and Saskatchewan. She left Pier 1 to focus on communications and advocacy work with the Canadian Home Builders Association – Calgary Region where she was the Director of Policy and Government Relations. After almost 10 years with the organization, Amie joined the City of Calgary administration as the Manager of Partnership Services within Planning & Development and most recently was the Manager of Strategy & Business Operations within Real Estate & Development prior to moving into The Mayor's office.
Tourism Calgary Sport, Culture & Major Events Management Team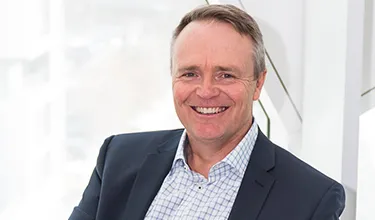 Carson Ackroyd
Carson is the Sr. Vice President of Sales at Tourism Calgary where he leads a team responsible for attracting sport & major cultural events to the city as well as meetings & conventions. Carson sat on the 2009 and the 2019 Grey Cup Committees. He started his career within media working for both the Edmonton Sun and the Calgary Sun in advertising, marketing, promotions and circulation sales, during which time he launched the Air Miles customer loyalty program with both papers. Carson then became the Vice President of Marketing and Communications for ATCO for more than a decade with 100+ person team responsible for all aspects of marketing and communications for this multi-national conglomerate in the energy, utility and structures and logistics business. Carson studied at the University of Calgary.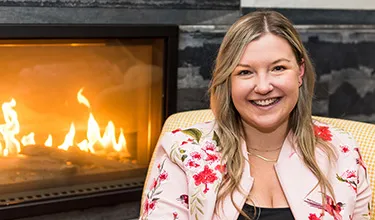 Carlee Savory
As the Director of Sport, Culture & Major Events, Carlee is responsible for promoting and selling Calgary as a host city to major event rights holders. She joined the team in 2013 after finishing her Bachelor of Commerce at the University of Calgary. Since then, Carlee has supported, led and endorsed bid campaigns for over 350 events of various scopes and scales including most recently the CCMA's Country Music Week in 2022, the 2022 FIVB Volleyball Nations League and BreakOut West 2022. She is a former member of the Calgary Minor Softball Board of Directors and previously represented the Calgary Sport and Major Events Committee on The City of Calgary's Event Advisory Committee.