Tourism Calgary reimagines White Hat Awards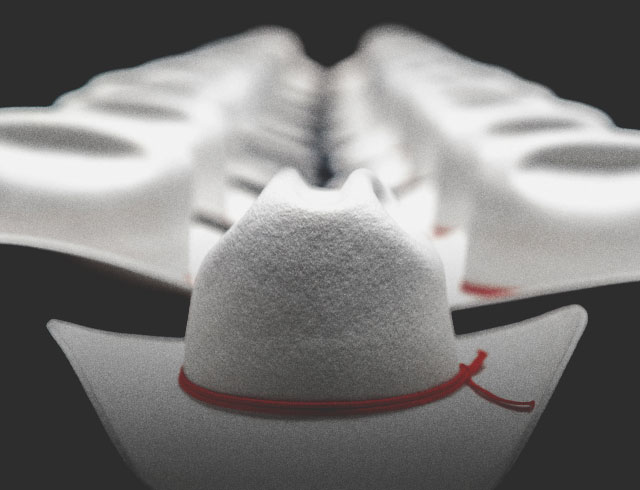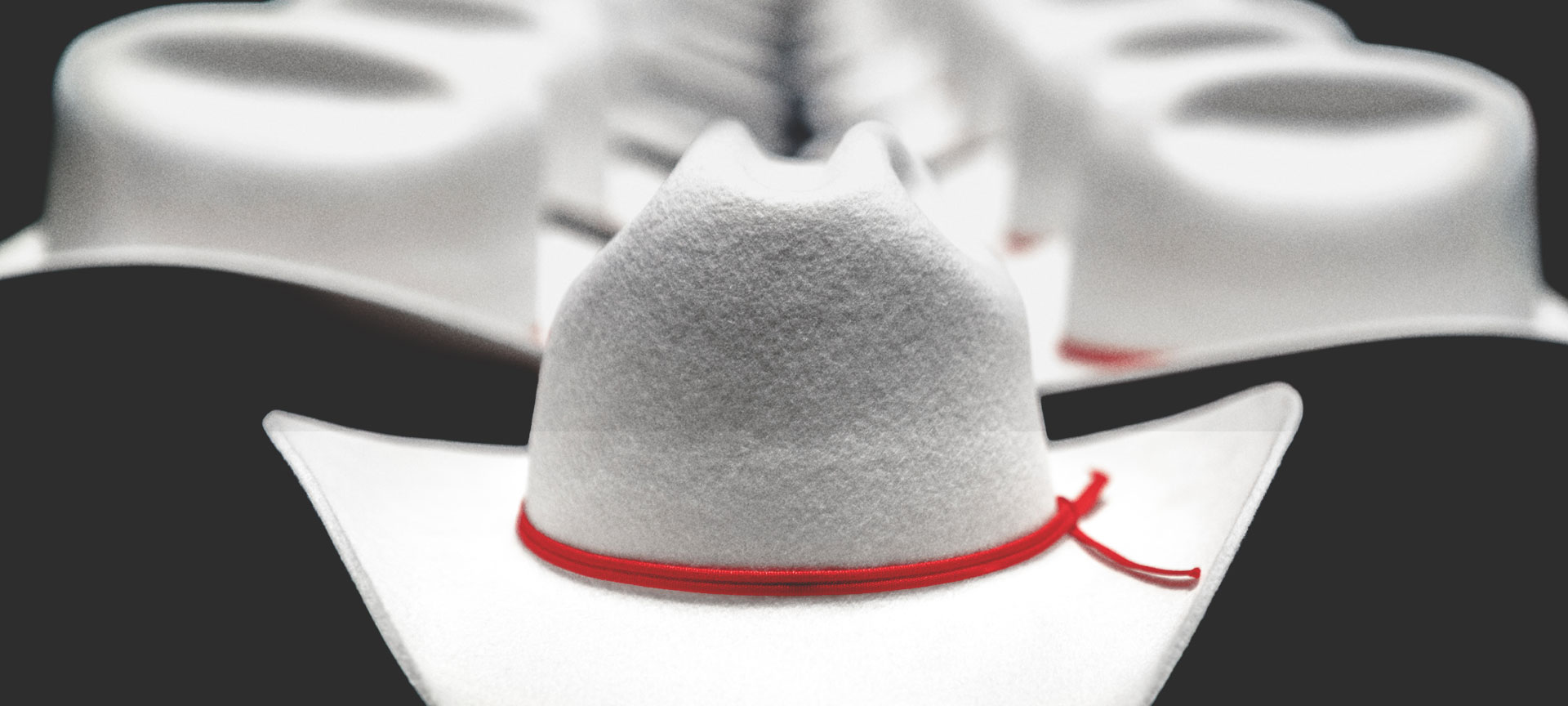 Tourism Calgary reimagines White Hat Awards
Despite event cancellation, 20 award winners honoured for their undeniable community spirit and commitment to customer service excellence.
In a turbulent year marked by restrictions, cancellations and critical health and safety considerations, Tourism Calgary was determined to keep the spirit of the Calgary White Hat Awards alive by finding a new way to recognize the hard-working Calgarians and businesses who foster community spirit and support Calgary's $2.5 billion visitor economy.
After carefully evaluating the ongoing situation and implementing significant health and safety measures, Tourism Calgary reimagined the traditional Awards Gala into a series of socially distanced, in-person presentations where each of the 20 Calgary White Hat Award winners were surprised with a coveted Smithbilt White Hat at their place of employment.
Meet the award winners!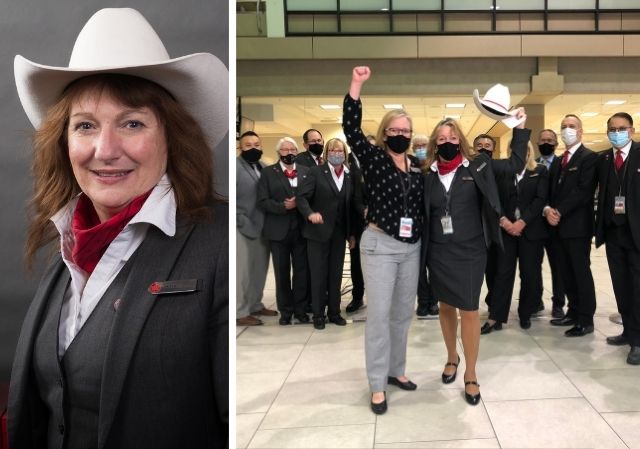 Exceptional Service: Airport | Airline
Valerie Amadio (Air Canada)
White Hat worthy service never goes out of style, so while it's been over 12 years since Valerie was last nominated for a White Hat Award, her level of commitment to her guests has not changed. Whether it's helping a first time traveller with extra needs on a flight to the Grey Cup, or convincing a guest that a change was necessary and not meant to inconvenience them, Valerie consistently goes above and beyond. Still upgrading her own skills, Valerie puts listening and empathy at the top of her list of ultimate host skills and greets all her guests with a smile and a sense of humour.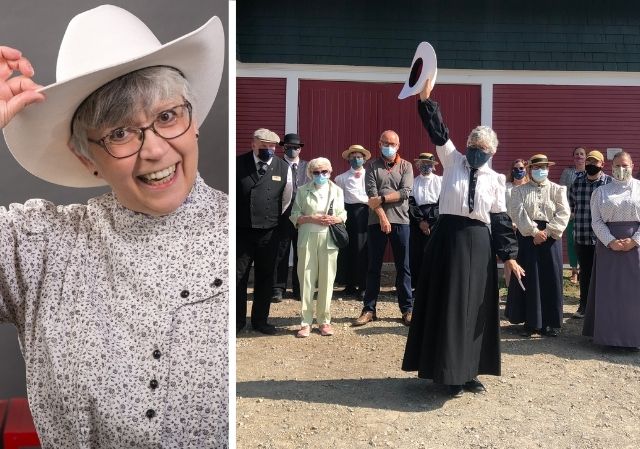 Exceptional Service: Tourism Volunteer
Gail McPhail (Heritage Park)
With a grandfather who served with the Royal Canadian North West Mounted Police in Calgary in the early 1900's, Gail feels a special kinship to our city. Volunteering an incredible 500 hours a year, she strives to be a steward of history for Calgary and is eager to share her knowledge and experience with people of all ages. During her three years at Heritage Park, Gail has created two new gardening-based programs and expanded her own communications skills by learning Morse code. Whether she's in costume, looping dots and dashes or teaching gardening, guests are sure to have an amazing experience whenever and where ever they meet her.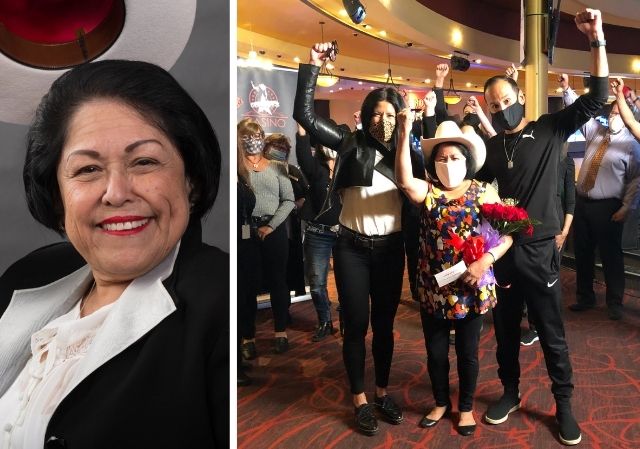 Exceptional Service: Guest Relations
Maria Kaskiw (Cowboys Casino)
When Maria says come for lunch, she means it. Her little idea of hosting a senior's lunch at Cowboys Casino six years ago has grown to a regular event that hosts up to 150 guests! Maria is a big believer in encouraging people to see further than what they do today and is proud to be a mentor to her colleagues. Lovingly called the 'mother' of the casino, she's ready to extend an ear - or a hug - to any of her colleagues or guests who might need it. She's also ready and willing to extend her famous brand of hospitality and warmth to visitors, going as far as inviting them on day excursions with her family.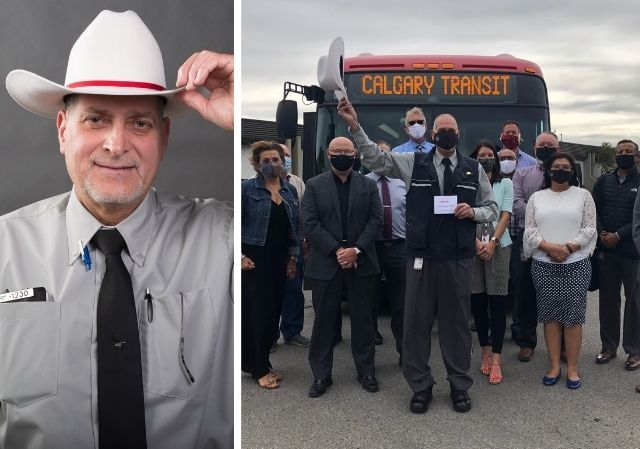 Exceptional Customer Service: Driver
Nasir Al-Saeed (Calgary Transit)
Nasir knows the importance of a smooth ride given his start as a pilot instructor in his home country of Iraq. His decision to immigrate to Canada a decade ago gave him the chance to discover new challenges and career options and he's been flying high behind the wheel of a city bus since 2013. Nasir often uses humour to help ease issues on his bus, but also knows the value of support and protocols. He's looking forward to wearing his new white hat in his next career as a YYC White Hat greeter at the airport, he can already say 'welcome to Calgary' in three different languages! 
Exceptional Service: Attractions
Toby Plant (Telus Spark)
As an interactive guide at TELUS Spark Science Centre, Toby has discovered the perfect formula of science and customer service. With a marine biology background, he is always eager to dive in and provide extra information and learning opportunities to everyone he meets. Toby especially enjoys working with kids because, as a kid at heart himself, he knows how exciting discovery can be. He's shown time and again that going the extra mile to provide ultimate host service to everyone, no matter what their age, is always appreciated, whether it's a behind the scenes tour or a personalized interactive experience, Toby wants to make learning exciting.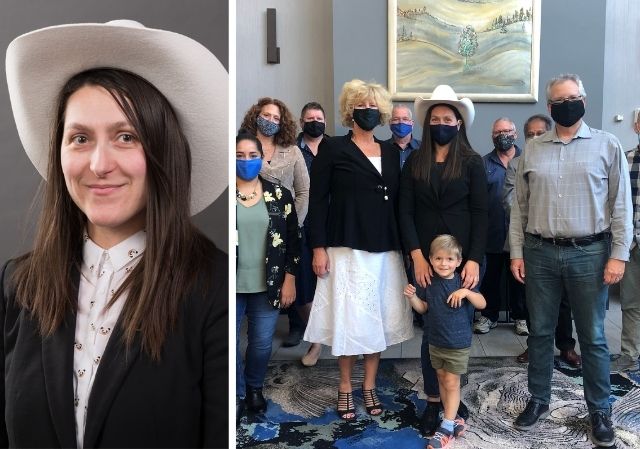 Exceptional Service: Accommodation Reception
Daria Tatarli (Delta by Marriott Calgary South)
To say Daria is passionate about customer service is an understatement. With a career in tourism that spans two continents, she understands firsthand how frustrating it can be to try and navigate directions in a different language. While not fluent in Mandarin, she recognized the need for a custom welcome card for the Delta Hotels' many Mandarin speaking guests. Thanks to Daria, guests of the Delta by Marriott Calgary South are now well-informed and connected from the moment they arrive. Ultimate host service doesn't stop with the guests though, Daria is always ready to assist any of her colleagues, and has gained a new appreciation for how to make the perfect bed.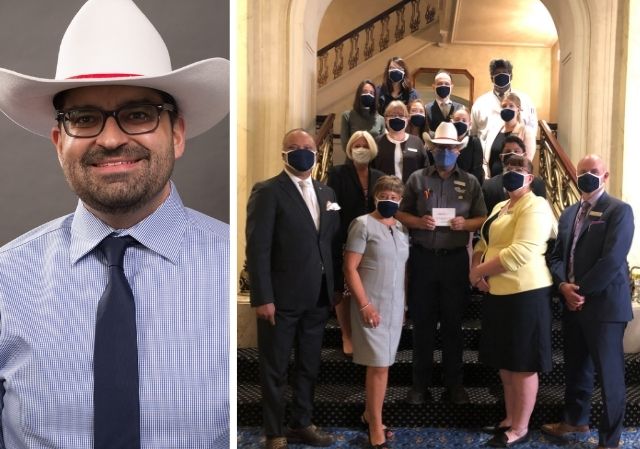 Exceptional Leader
Muhammad Din (The Fairmont Palliser)
Muhammad knows the importance of leading by example and strives to share new ideas and solutions with his team. This first-time nominee boasts more than 20 years' experience with Fairmont Hotels and Resorts and is always looking for creative and sustainable ways to save money for the hotel and save our planet. His innovative recycling idea for repurposing old copper wire, pipes and pots and pans was a shining success. Muhammad is very environmentally conscious, so when it came time to send some older beds to the landfill he knew there had to be a better solution. Several calls later, and some local charities were the happy recipients of a special delivery.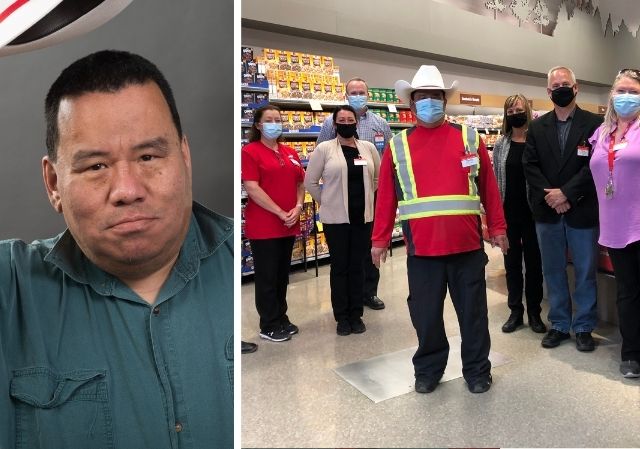 Exceptional Service: Shopping
Thundup Khangsar (Calgary Co-op)
If you're looking to fuel up on exceptional customer service, then look no further than the Co-op Gas Bar and their ultimate host, Thundup. After their long flight from Germany, one couple always make it their first stop, along with many other customers who return just to see his smile and share a laugh with this warm Calgary ambassador. Thundup always has a collection of brochures on must-see-and-do places in and around Calgary tucked away in his pocket to help visitors to our city plan the perfect day out.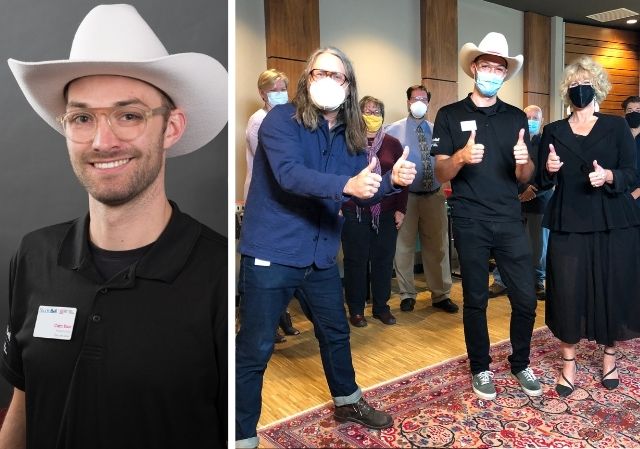 Exceptional Service: Tour Escort | Guide
Cam Buie (National Music Centre)
The halls are alive with the sound of music when Cam is around. As a musician, he's in his element when surrounded by the impressive array of artifacts found at Studio Bell, home of the National Music Centre. As a tour guide and storyteller, he hits just the right notes to bring the history of Calgary's music scene and the glory days of the King Eddy alive. Trained as a classical pianist, Cam can pull up a seat during a tour and tickle the ivories playing period-specific music on a variety of keyboard instruments found throughout the building, spanning over 400 years of musical evolution.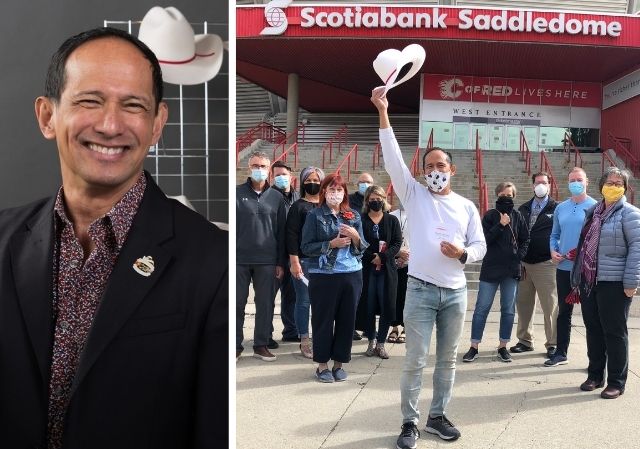 Exceptional Service: Non-server
Eddie Tantay (Scotiabank Saddledome)
When you think of a proud Calgarian, think of Eddie. This is his third Calgary White Hat Award nomination and for him, a nomination is always a humbling moment. Eddie is the first one to meet and greet every guest who sits in his section at the Saddledome. For season ticket holders it's like being greeted by an old friend; for new guests the welcoming experience is just the same. With nine years of experience working as both an usher and more recently as a Platinum Club host, Eddie is a jack-of-all-trades – ready to pitch in whenever and where ever extra hands are needed. Visitors who find themselves lucky enough to experience Eddie's special brand of customer service are sure to become big fans.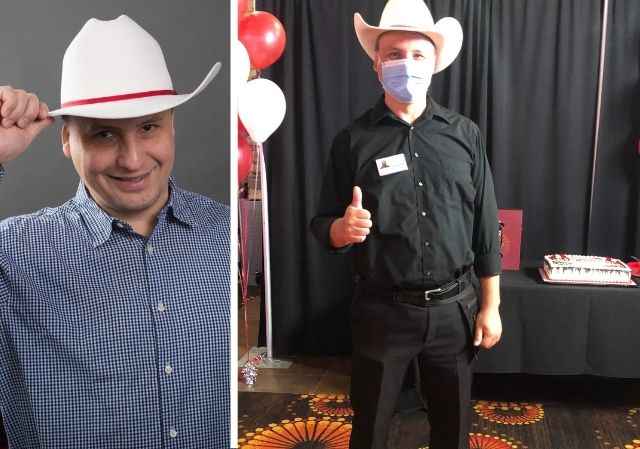 Exceptional Server: North
Adrian Damacus (Century Downs Racetrack and Casino)
It's usually a full house when Adrian is working the lounge at Century Downs Casino. Whether it's 'shaken not stirred' or locating your favourite table, everyone feels lucky to be in Adrian's section. He knows what you want the minute you arrive, and if he doesn't, he will next time. Adrian considers himself to be a brand ambassador and is always ready to listen to the stories of his guests and make sure they are happy and relaxed. His passion for customer service - coupled with 10 years of knowledge and experience - make Adrian a great mentor to new servers; ensuring that every visitor to Century Downs receives the same exceptional service every time they walk through the doors, no matter where they sit.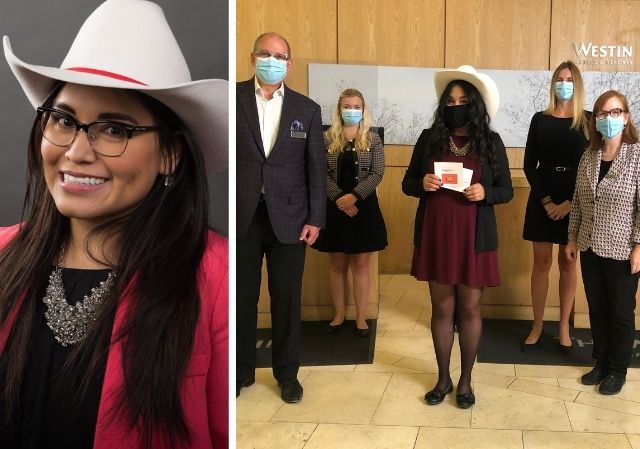 Exceptional Service: Administrative
Dinorah Lopez Cebada (The Westin Calgary)
Dinorah understands the meaning of being a team player and is always ready to assist her colleagues, whether it's learning new software or securing a major contract. Her initiative and eagerness to help put her on the podium at the 2019 Marriott Worldwide Conference and she hasn't looked back since. The recipient of several internal employee awards and now a Calgary White Hat Award, Dinorah puts her passion and knowledge of both her home city of Calgary and her homeland of Mexico to good use.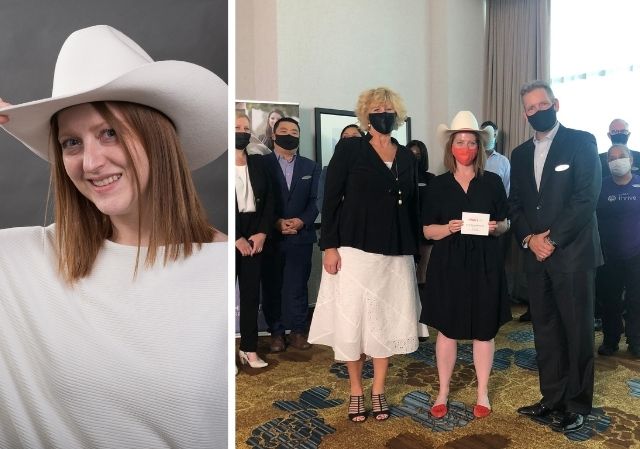 Exceptional Service: Reservations
Alana Akerley (Hyatt Regency Calgary)
Alana started her career in customer service at the happiest place on earth before heading to the Canadian Rockies. She's thrilled to be a member of the Hyatt Regency team in downtown Calgary and knows every room in the building by heart. She's always ready to take charge and offer exceptional service to every guest she works with. Whether she's helping a bride find the perfect light for photos, or rebooking a guest who accidentally found themselves booked into the wrong hotel, Alana's resourcefulness and determination make her a one person reservations powerhouse.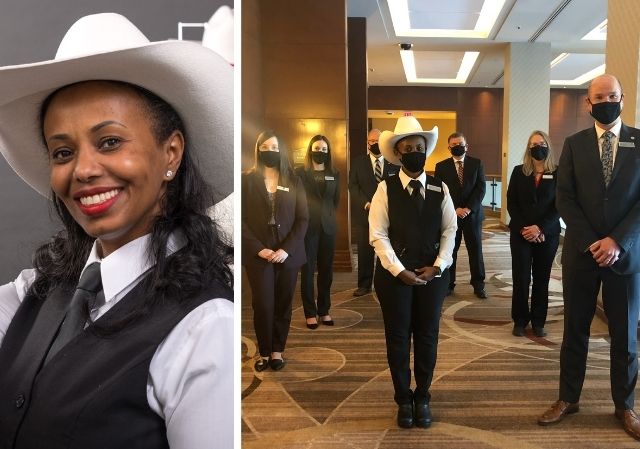 Exceptional Server: Banquets | Events
Tina Woldmariam (Sheraton Suites Calgary Eau Claire)
Tina is definitely a go-getter; whether it's going to get a guest a specialty coffee or helping to get a wee guest off to nap time, she's ready to go the extra mile. As a second-time nominee, Tina understands how important recognition is so she always strives to set her team and colleagues up for success whenever possible. For Tina It's not just a job, it's a chance to turn a service moment into a memory that makes her most happy. She greets every day and every guest with a genuine and positive attitude and never lets a last-minute change or request dim her memorable smile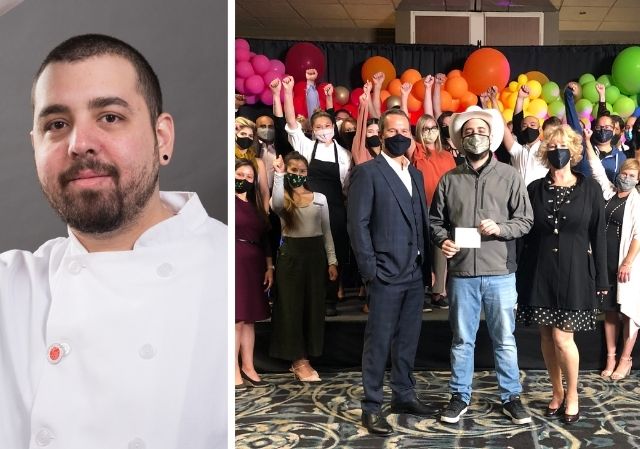 Exceptional Service: Culinary
Jesus Rojas (Hotel Arts)
Jesus has a positive attitude for whatever he's doing and he's positive that his move to Calgary was a great choice. Watching videos helped him learn English and now watching and learning is what he does best, next to cooking of course. This second time nominee knows that being super organized in the kitchen is the key to success, so he's always checking and double-checking to ensure nothing gets missed. Like a perfect recipe, it's all about having the right ingredients and so Jesus starts every day with a big smile, lots of attention to detail, a dash of organization and willingness to help and tops it off with a big dollop of heart and soul.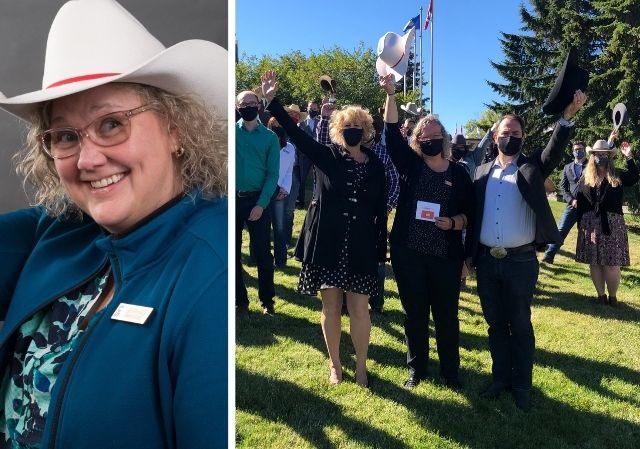 Exceptional Service: Heart of House
Christina Rolle (Calgary Stampede)
Christina has 30 years' experience in the hospitality industry, working both Front of House and Heart of House roles. As a member of the Stampede administrative team, Christina may not find herself out and about on the park every day, but there is no doubt that her colleagues know she's a vital part of the team. Self-taught in the area of IT, her patience and connection to people made her a natural fit for training seasonal staff in a short period of time. No stranger to hard work and long hours, Christina is always ready to listen and share a laugh or two with her colleagues or share her brand of warm western hospitality with visitors to the Calgary Stampede.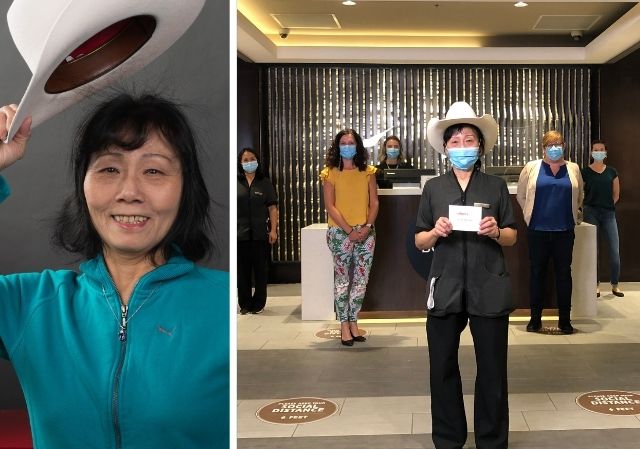 Exceptional Service: Housekeeping
Kim Trinh (Calgary Marriott Downtown)
Kim's hard-work and determination has earned her eight past White Hat nominations, so you can imagine how excited she is to finally wear the coveted white Smithbilt. She has been a valued member of the Calgary Marriott Downtown team for over 20 years and she always goes the extra mile to make sure guests to the hotel are comfortable and happy. While English isn't Kim's first language, she knows how to smile 'hello' in any language, and that even includes cat and dog! Her gesture of a hand-written note and bag of cat toys and treats made the purr-fect impression on a recent guest guaranteeing a return guest for many years to come.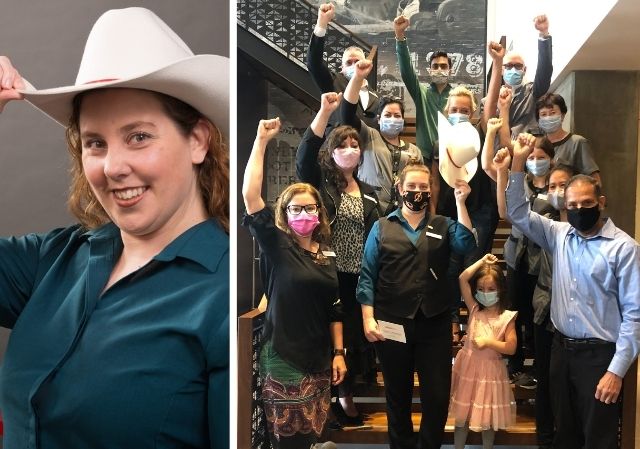 Exceptional Service: Beverage Specialist
Lesley Treichel (Residence Inn by Marriott Calgary Downtown/Beltline)
Lesley pours every ounce of her personality into her role at the Residence Inn and with 22+ years of experience in hospitality, that's a big pour. A past Disney cast member, Lesley has been recognized not only as Employee of the Month on several occasions but also as Employee of the Year, but this is her first White Hat nomination and she is bursting with pride. A great problem solver, she sees problems as opportunities, often encouraging her associates to dial up the surprise and delight factor for their guests. She takes pride in making the hotel's long-stay guests feel at home, often coming up with innovative ways to make them feel like the happiest hotel guests on earth. There is absolutely no denying Lesley's passion for customer service.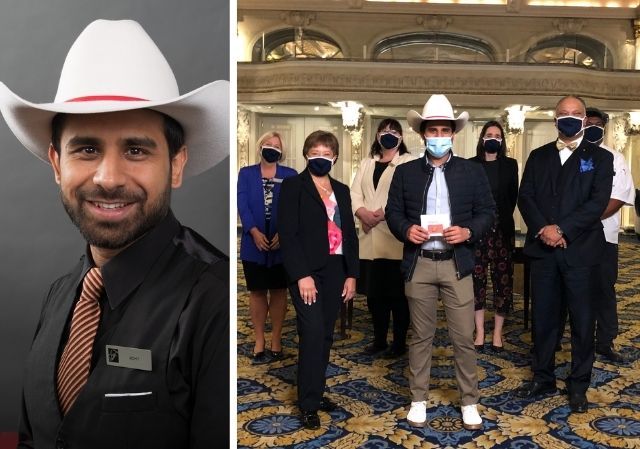 Exceptional Server: Centre City
Mohit Agnihotri (The Fairmont Palliser)
Mohit has a passion for making a difference but a level head for problem solving. A first-time White Hat nominee, Mohit's first rule is to treat everyone, no matter their status or stay, with the same respect and compassion. When addressing a guest complaint, Mohit always spends a few minutes finding out what the situation is before reaching out to the guest. This exceptional server recommends following the three c's: confidence, communication and collaboration. His motto? Listening and caring will always help you find the solution, whether it's expediting a large table order or creating a memorable experience for a single traveller.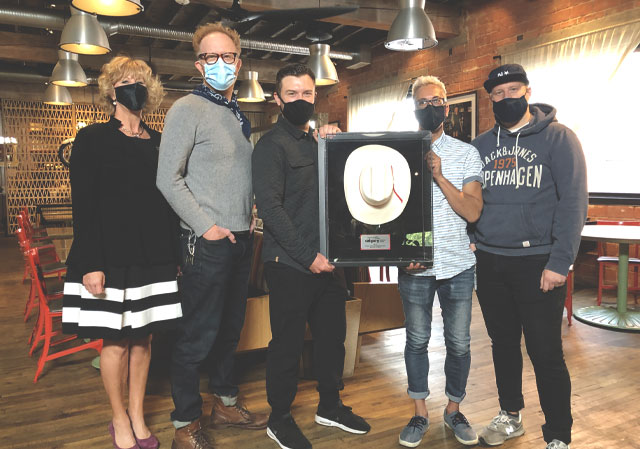 Calgary White Hat Restaurant Award
Bridgette Bar
Bridgette Bar is a chef-driven bar in the heart of Calgary's Design District. They keep the fires burning from morning until late, welcoming all friends, lovers and kindred spirits to immerse themselves in a mid-century modern atmosphere. Feast, bend an elbow and explore a beautiful intersection of craft and culture. Open for lunch, dinner and late night eats. Ask about the private dining room!