Calgary to host the 2022 Canadian Country Music Awards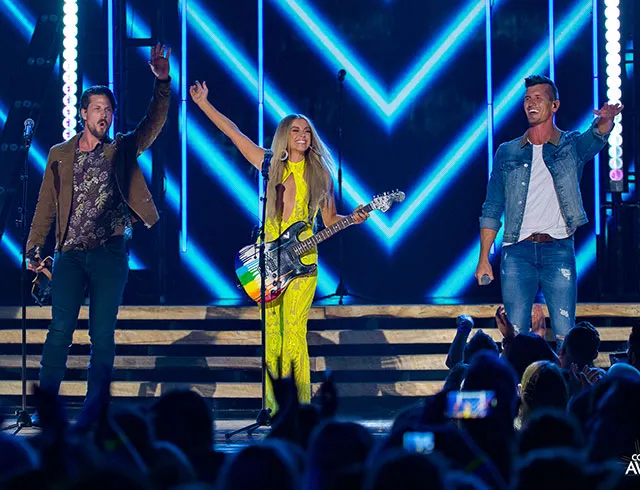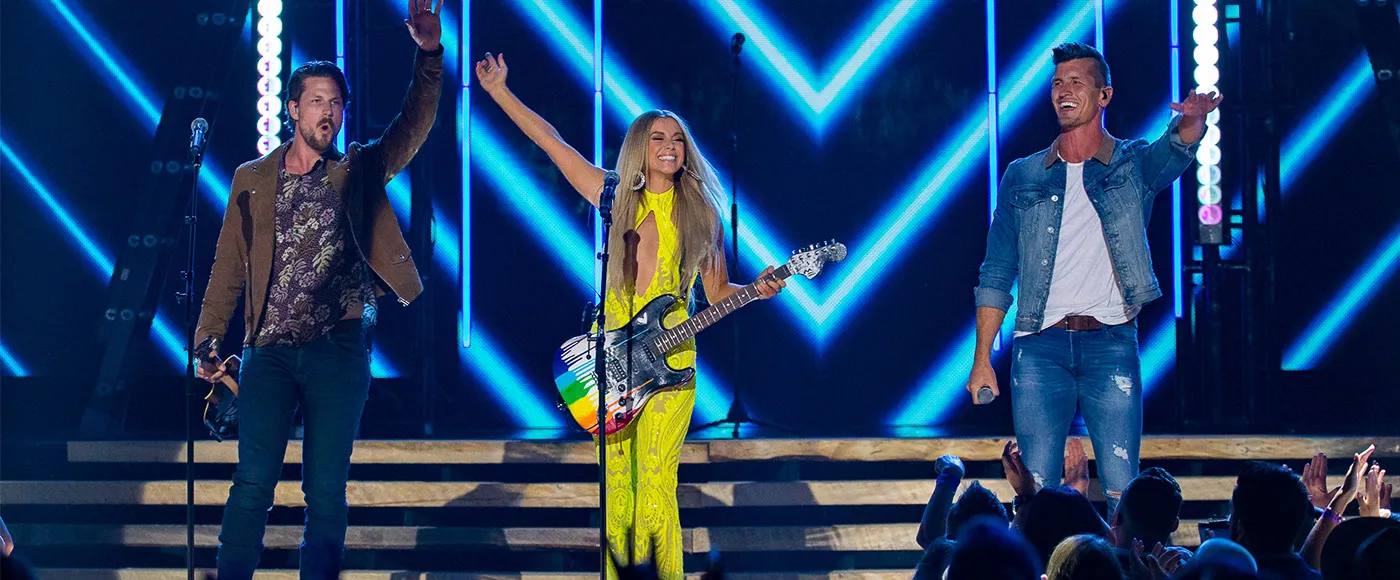 Calgary to host the 2022 Canadian Country Music Awards

Media release
Calgary to host the 40th Anniversary of the Canadian Country Music Awards and Country Music Week 2022
Calgary will show off its vibrant energy and western hospitality during the 2022 CCMA Awards and Country Music Week 2022, injecting an estimated $12 million into Calgary's economy.
November 29, 2021 – Last night, the Canadian Country Music Association® (CCMA) announced that Calgary has been selected as the Host City for the 2022 Canadian Country Music Awards and Country Music Week 2022. Scheduled for next fall, Country Music Week 2022 will culminate with the CCMA Awards Show, set to take place at the Scotiabank Saddledome. Calgary most recently hosted Country Music Week in 2019, injecting approximately $12 million into the visitor economy.  
"Calgary truly embraces country music, and that energy is why we've successfully celebrated our event in the city nine times over the past two decades," Amy Jeninga, President, CCMA. "Building on the success of the Country Music Week 2021 in London, Ontario and Calgary's proven track record of delivering an exceptional event, we believe that as we continue to shift out of the pandemic and support the safe return to live events, there is no better place than Calgary to host Country Music Week 2022." 
This is a significant win for the city. Calgary has rightfully earned a growing reputation as a music city and the home of country music in Canada; an honour recently reinforced when the Canadian Country Music Hall of Fame relocated to the city. Hosting events like Country Music Week presents a unique opportunity to add momentum to our music scene and build on that legacy. These events also provide critical support to all sectors of Calgary's tourism and creative industries and are essential in driving the recovery of the visitor economy both in our community and across the province. 
This opportunity was made possible thanks to tremendous collaboration between Tourism Calgary, the Canadian Country Music Association, The City of Calgary, the Government of Alberta, Calgary Stampede, Calgary Arts Development, Calgary Sports and Entertainment Corporation, the National Music Centre, and a long list of passionate local industry partners.
"We are thrilled that the Canadian Country Music Awards and Country Music Week will be returning once again to our city," said Cindy Ady, CEO of Tourism Calgary. "Building on the success of the 2019 event, we are eager to collaborate with industry partners and stakeholders to create an even more exciting event for Calgary in 2022 to support our community." 
Country Music Week offers a platform for local artists to showcase their talents, and for locals and visitors alike to celebrate all genres of music through a wide-ranging series of events held throughout the city, engaging our community, and extending economic lift. 
In addition to generating significant economic impacts and social benefits, hosting this major event keeps Calgary top-of-mind as a travel and event destination through broadcast and media coverage to millions of Canadians.
- 30 -  
About Tourism Calgary
Tourism Calgary is the official destination marketing and development organization for Calgary's tourism industry. For more than 60 years, the organization's primary purpose has been to promote Calgary and area as the destination of choice for leisure travellers. With a vision of making Calgary the ultimate host city, Tourism Calgary markets the city locally, nationally and internationally and advocates for its ongoing development as a destination. The organization hosts and attracts visitors and events and activates the city by fostering the growth of shareable, memorable experiences. Pre-pandemic, Calgary's tourism industry contributed approximately $2.5 billion in visitor spending by over 7 million visitors annually. For more information about Tourism Calgary, please visit www.visitcalgary.com or follow @tourismcalgary on social channels.