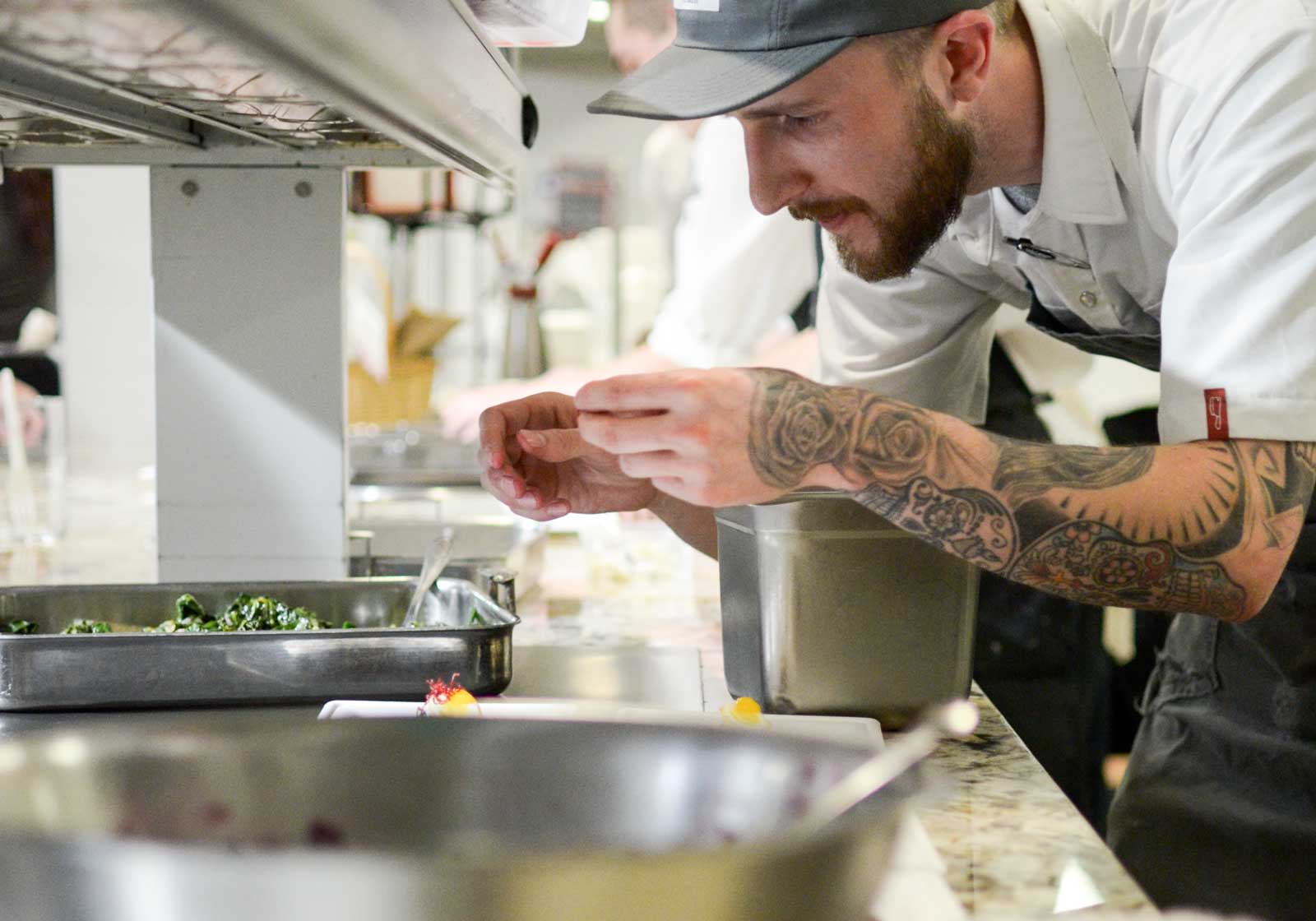 Chef To Be
Starts November 8th, 2018

17:00:00 - 21:00:00
Details
Chef to Be is back for the third year! This blackbox cooking competition brings together six of the top restaurants in Calgary for a showdown competition. This year the compeititon features chefs and students from Our Daily Brett, Hotel Arts, Teatro, Bridgette Bar, Buffo, and Char Bar.

The competition pairs restaurants with culinary students from SAIT, and has each group produce two amuse bouche sized dishes to be paired with wine, and served. Restaurants compete for the glory and students compete for a portion of the $5,000 SAIT scholarship. 

The goal is to raise awareness for Calgary's growing good scene, help fund SAIT and contribute to the cultural scene of Calgary. Not only will attendees be exposed to incredible culinary creations that the chefs will fuse together, but also wine and beer pairings, a taste of our local food and the honour of participating in Calgary's rising culinary movement. 

Guests will be able to participate in a silent auction for great prizes, sample incredible dishes, and vote for their choice of Calgary's next Chef to Be. 

So join us at 5 PM, November 8th at the SAIT Culinary Campus to help support the young culinary talent that is helping make our city a food leader in Canada and experience the intensity of a blackbox cooking competition like never before.
Event Categories
Festivals & Special Events
Food & Drink