Blue Rodeo, Colter Wall, Whitehorse, Lindi Ortega & Mike Plume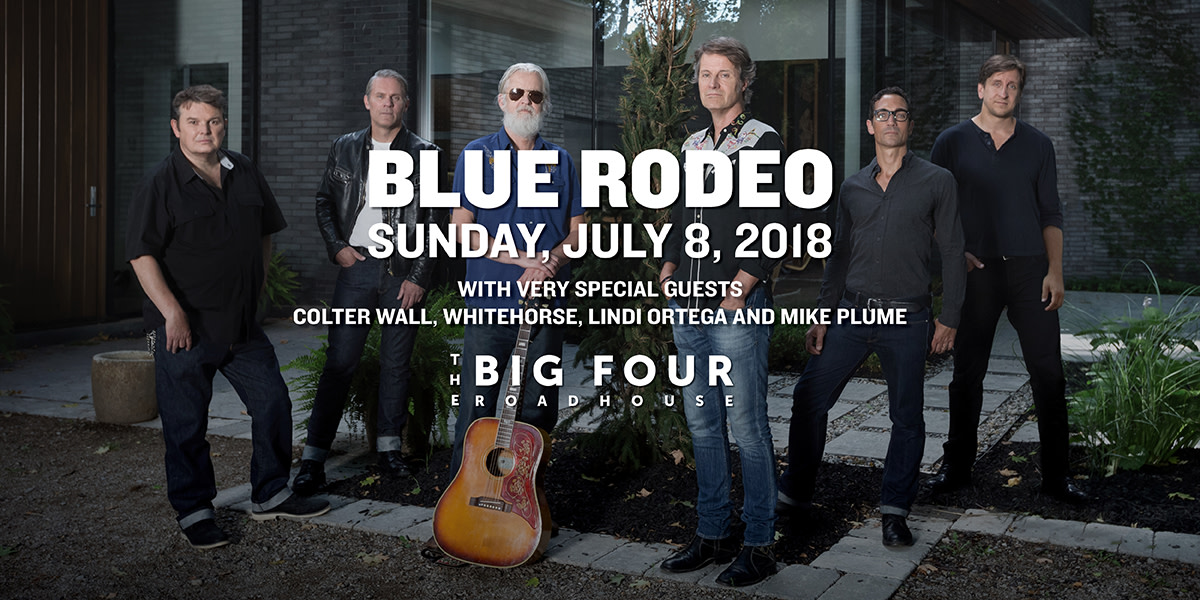 Blue Rodeo, Colter Wall, Whitehorse, Lindi Ortega & Mike Plume
Starts July 8th, 2018

15:00:00 - 22:30:00
Details
With a career spanning three decades, Blue Rodeo has been honoured with induction in the Canadian Music Hall of Fame, a Governor General's Performing Arts Award, the Order of Canada, #1 chart hits, 11 Juno Awards and more than four million records sold. Their timeless songs include Hasn't Hit Me Yet, 5 Days in May, Try, Bad Timing, Lost Together and Til I Am Myself Again. Boasting a catalogue of 14 studio albums, the band's latest recording 1000 Arms enjoyed top-10 status on the Billboard charts, and sees Blue Rodeo continue the steadfast tradition of definition on their own terms.

Ensuring a unique music experience for concert attendees, Colter Wall, Whitehorse, Lindi Ortega and Mike Plume join Blue Rodeo to share the stage. With both critical acclaim and public recognition, this line-up of artists includes Juno and Canadian Country Music Association award wins, Polaris Music Prize shortlist nominations, chart-topping recordings, Grand Ole Opry performances and features in publications including Rolling Stone and The New Yorker.

Tickets include admission to the Calgary Stampede on the day of the concert and are available at Ticketmaster.